Specially designed for trimming and chamfering all kinds of wood. Great help to your own creative and unique woodworking project.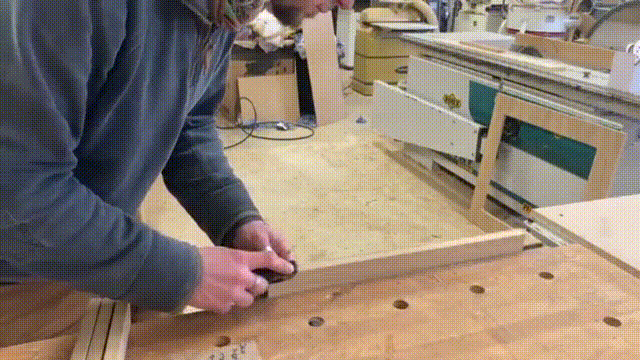 FEATURES:
🔧

More Efficient

- Chamfer Plane can quickly eliminate edges, and can easily and quickly add other drill bits, thus making your work easier and more accurate!
🔧

Adjustable Depth

- Suitable for trimming and chamfering all kinds of wood. The cutting depth can be adjusted according to the working requirements.

🔧

Easy To Operate, Easy To Adjust

- Equipped with horizontal and vertical bubbles for easy observation and leveling. Comfortable to hold and easy to operate. Small, portable, and easy to operate, the heart is more intimate, planing smooth level.
🔧

Sharp And Hard, Safe And Efficient

- Added multiple high-strength carbon steel blades, sharp and ruthless, more efficient. At the same time, a black retaining edge is added to protect your safety in a sharp situation. Even a novice can operate it simply and quickly.
🔧

Easy To Disassemble And Assemble

-  Chamfer Plane with Metal-Gypsum Board Edge Planing Quick Edge Trimming Wooden Chisel Plane Tools.Easy to disassemble and assemble, simple combination, and easy to install.
ADVANTAGES:
Easy to carry. Sharp saws and planers can combine your joinery professionally with neat edges.-Don't worry, it can save you time and money! Our product set includes a 1/4 round cutter head, which allows you to plan wood easily! We also have the other six cutter heads for you to choose from, you can choose according to the shape you want!
For those who like DIY, this is the best gift- Used for wooden furniture crafts and handmade DIY wooden works, and it is suitable for woodworking beginners and professionals. It can also be used as a men's holiday gift.
SPECIFICATIONS:
🔩

Material: 

P20 Steel, Aluminum Alloy
🔩

Color: 

Black
🔩

Size:

 6.08*1.97*0.79inches (154.5*50*20mm)
PACKAGE INCLUDE:
Saker Chamfer Plane:1*Saker Woodworking Planer+1*1/4 round cutter head
Saker Chamfer Plane+6*Cutter Head:1*Saker Woodworking Planer + 1*1/4 Round cutter head + 1*45° Flat blade + 1*3/16 Round cutter head + 1*1/8 Round cutter head + 1*Double round cutter head + 1*Sharp-corner cutter head+1*round-corner cutter head + 1*Double-pointed cutter head
2 sets(1*Saker Chamfer Plane+6*Cutter Head):2*Saker Woodworking Planer + 2*1/4 Round cutter head + 2*45° Flat blade + 2*3/16 Round cutter head + 2*1/8 Round cutter head + 2*Double round cutter head + 2*Sharp-corner cutter head+1*round-corner cutter head + 2*Double-pointed cutter head